Taco Bell recently added a new menu item that immediately caught my attention—FRENCH FRIES. And not just any French fries—NACHO FRIES! Two of my favorite things, combined(!!): French fries and NACHOS!
Now I can feel some of you judging me right off the bat. Some of you are food culture enthusiasts who pretend you would never eat anywhere besides your locally owned eatery, where the drinks are fancy and food is artisanal, in favor of a fast food chain. But I see y'all during 4th meal at 12am, shame eating a Crunch Wrap Supreme in your cars because your artisanal dinner could have fit on a postage stamp. I SEE Y'ALL.
Make sure you save room for dessert?
(Side note: Does the bell look um.. odd here? I think it looks odd. Like something odd happened to the bell that the bell didn't want. Who did that to that poor bell?!)
But I didn't need selling on these fries. I was already prepared to be a customer. Look at those fries as they lounge in their stand! They're seasoned—according to their website—with "Mexican seasoning," whatever those might be. Cumin? Chili powder? Garlic powder? They come with cheese dip, which, sure, it's the same cheese that they give you with the chips, but that's fine—it's still yummy! Not to mention, they're only a dollar! And if you're feeling like a big roller,
there are any number of toppings
you can add to make your nacho fries truly SUPREME! (Har-har!) So yeah, I was on board. These fries look delicious, with their come hither crunchy looks and cheesy sauciness.
So I went through the drive thru, I ordered my entree, drink, and a side of fries with nacho cheese. As soon as I got them, I pulled into my usual spot a random parking place, and prepared to engage in rapturous shame eating. I popped open my little container of cheese—I know what that's going to be like—I pull out a fry—that's crispy feeling and it's golden, must be those Mexican spices!—and I dunk it into the cheese. I put the whole fry in my mouth. And I wait for angels to start singing.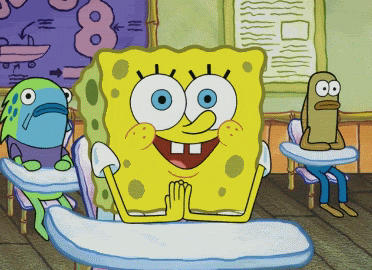 And… nothing. I just taste cheese. I'm confused. So I skip the cheese and I just eat a fry by itself. It's crispy, but there's… there's still nothing. Not even salt. It's just… it tastes like potato.
They lied to me. They made me think that I was going to have a magical fry experience. I thought I was going to relive my glory days of French fries—when I lived in Salem, Virginia, and there was a Rally's.
Now Rally's has magical fries. (
Rally's is also known as Checkers, depending on where you live.
) They're the kind of crispy that leaves crumbs at the bottom of the bag that you fight over with whoever you're unfortunate enough to be sharing your meal with (I say unfortunate because many a friendship or relationship has dissolved over these crumbs.) The flavor is the perfect balance of zesty, sweetness, salty, and spice with their seasoning that's been cooked into the whisper of batter that they're put into before being fries. They actually improve the flavor of ketchup, bringing the flavor of vinegar, forward. Didn't know ketchup has vinegar in it? Now you do. They are so good that they try to soothe the masses by offering them in the frozen food section at your local grocery store, but they just can't hold a candle to the original.
Aren't they beautiful?! Frozen just can't properly convey the perfection that one experiences when they eat these fresh from the industrial sized fryer. Frozen.. they're just not the same.
And neither were these French fries from Taco Bell, masquerading as something as delicious as Rally's fries. I could have sat in the parking lot and shame ate my Cheesy Gordita Crunch, but the heart had just gone out of me. So I put the lid back on my gelatinated, imitation cheese topping, and I drove back to work, where I sadly ate a few more Taco Bell fries, hoping maybe it was just the fries on top. But it wasn't. It wasn't.



And yes, I really did just blog about French fries. No, I wasn't paid. I just have a lot of feelings about French fries.



Bonus: The beginning of this video is a segment about a potato who aspires to be a Rally's fry!!